Mass Effect 3 To Feature Kinect Support?

Forum users at NeoGAF have reported that an image of the Mass Effect 3 box art for Xbox 360 was posted online at the Electronic Arts store briefly before it was later removed. Still present on the EA servers (so we assume this is an official image, not a photoshop effort), the image shows the "Better With Kinect" purple banner running across the top of the Xbox 360 front cover for the game. There has been no announcements from Microsoft or Bioware about this possibility, so it will be interesting to see if more is revealed at E3 next week.
Here is the offending image: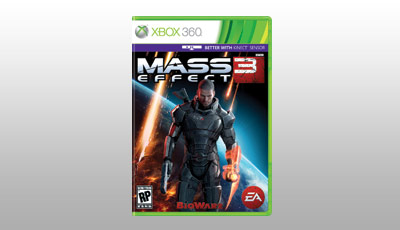 Mass Effect 3 is due out in Q1 2012. It will be available on Xbox 360, PlayStation 3 & Windows PC.
Credit: NeoGAF