Alienware M14x Review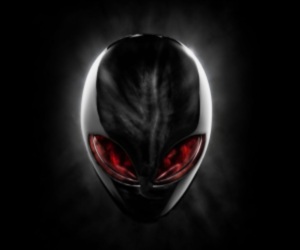 Model: Alienware M14x

Manufacturer: Dell
Price: ~ £1099 / ~ $1099
Availability: Out now
A couple of months ago, Alienware announced a brand new range of laptops, namely the M14x and M18x, along with improved upgrades to their fabulous M11x and M17x.
This new range has a lot to live up to, following our reviews of the  M11x, M11xR2, M15x, M17x and 3D version: M17xR3. Firstly, we took a look at the M14x to see where it fits into the grand scheme of things.
AESTHETICS: Alienware laptops have a distinct sexiness to them, with the bezelled edges and famous custom lighting. You can add your own taste and style to the laptop with any number of colour combinations on the keys, touchpad and grills. Then of course there's Dell's signature 'TrueLife' screen technology, ensuring your display is as crisp as it can get. At 14 inches the screen is 'just right'. This is the middle-market laptop from Alienware that we've been waiting for. The M15x was just that bit too large to be portable, but not powerful enough to be a desktop replacement like its older brother the M17x. The M14x fits nicely in between the netbook-sized M11x and the bigger, more hardcore 15/17 inch alternatives.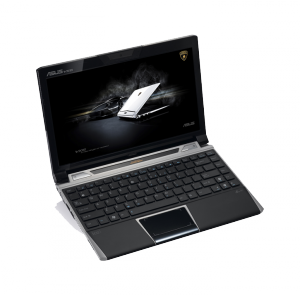 PERFORMANCE: Of course the laptop can be as sexy and portable as ever, but it's the performance that's essentially the difference between a good laptop and a great laptop. The Alienware M14x doesn't disappoint; this is a cocktail of pure power. The specs (below) mention a native screen resolution of 1366×768, but it was possible to run Call of Duty games very comfortably at 1600×900.
With this laptop you're going to be able to play all of this year's AAA game releases with a very pleasing frame rate. I challenge anyone to point you in the direction of a more powerful sub-15inch laptop.
SPECIFICATIONS: This model comes in two colours; Alienware Black and Alienware Red. Both are equally eye-catching. Below are the basic specifications, but most aspects can be upgraded or customised during the purchase process.
Windows 7 Home Premium (64 BIT)
Intel Core i7 Processor 2630QM (2.0Ghz, 6MB, 4C)
1.5GB NVIDIA GeForce® GT555M
4096MB (2x2GB) 1600MHz DDR3 Dual Channel
500GB (7,200rpm) SATA Hard Drive
14.1in Widescreen High Definition  WLED with TrueLife
8X DVD+/-RW Drive including software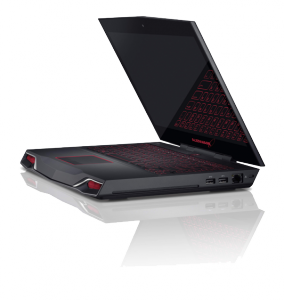 European Dell Wireless 1000
Primary 8-cell 63W/HR LI-ION
1Yr Next Day Hardware Support included
VERDICT: As a gamer, I couldn't be more pleased with the M14x. It's exactly what the community have been asking for. The power of the larger laptops, but in portable form. This is going to be the laptop of choice for gamers who travel around quite a bit, especially the LAN gamer. Where the M15x was just that bit too heavy, and not quite powerful enough for the trade-off, the M14x hits the spot just right.
The only niggle I experienced with this model was the fan noise. It's probably a very difficult task fitting so much power into such a small case and keeping it cool at the same time. Unfortunately this is made quite obvious by the volume. That being said, the fans actually do a good job of keeping the system at a maintainable temperature, for extended gaming time – which after all, is exactly what we want.