Happy Halloween from GodisaGeek.com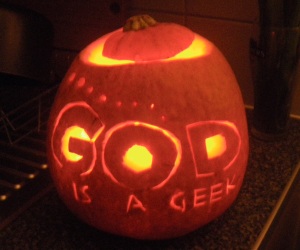 Whether you celebrate it or not, you can't ignore Halloween. So we thought it'd be fun to enjoy the festivities with you, our dear readers, in our own unique way.
What will you be doing this halloween? Do you have a scary game you play as part of a long standing tradition? Tony Windebank picked his "Top 5 Horror Games" a while ago for The Vault, and what better time than to take a look than today?
Our staff are a talented bunch of writers, but did you know that they are also artists? We weren't aware of it either, but it would seem that this even extends to members of the extended GodisaGeek family. Carving things into a jack-o'-lantern is fun, and Tony's wife certainly agrees. This first lantern is courtesy of Kelly Windebank, and is a fantastic carving of the Gears of War Crimson Omen.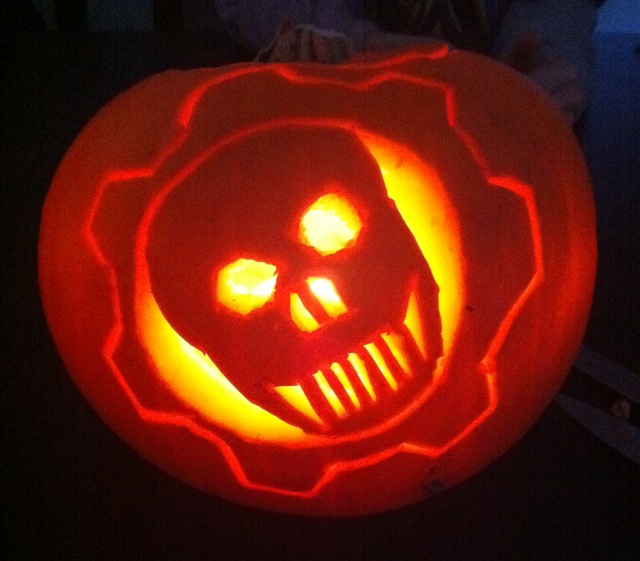 Not to be outdone though, new boy Lee Garbutt weighed in with his game-related carving, a Super Mario Bros. Goomba!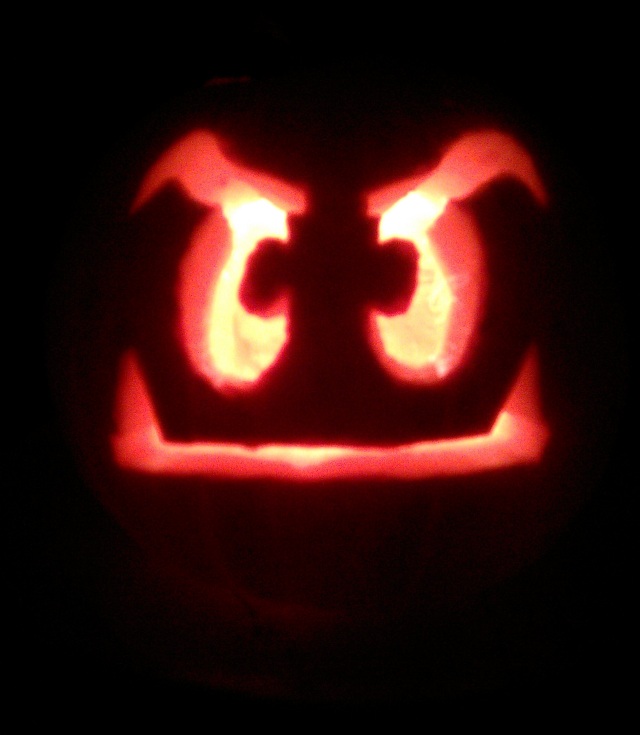 Finally we have one of our most prolific writers, Sean Smith who has etched the site logo into his pumpkin.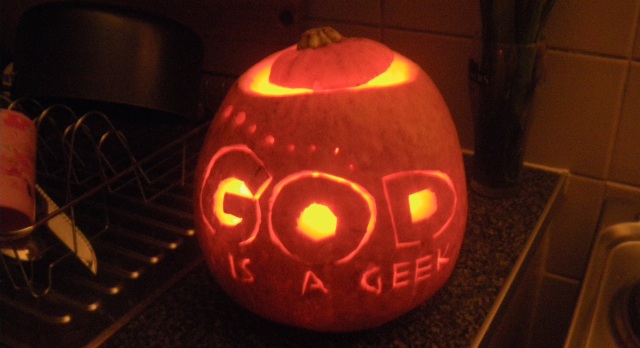 So what are you up to tonight? Will you be turning the lights off and putting up a sign saying "NO TRICK OR TREATERS!", or will you be induling in a bit of dress-up, and showing off your own skills? Let us know in the comments below.