UK Charts – Battlefield 3 Enters in First Place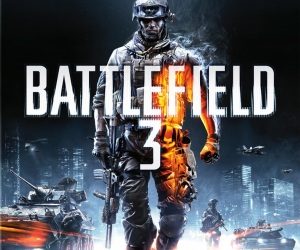 PC gamers rejoice, the beloved Battlefield franchise has hit the top spot in the UK Charts with the newest entry (Battlefield 3) in it's first week of sales. For once though, I'm not being sarcastic. Overall this week, Battlefield 3 placed 1st (Xbox 360), 2nd (PlayStation 3) and 4th (PC) in the individual format charts, making it a more than worthy winner in the charts overall.
Batman: Arkham City drops only the one place to second, which is no surprise as the game is stellar and received a 9/10 score in our review. Football Manager 2012 maintains its lofty position inside the top five, dropping only the one place (our review is in progress for that title), whilst Skylanders: Spryo's Adventure (which we scored 8/10 in our review) also stays inside the top 10, hoping to find itself the toy of choice this Christmas.
Kinect Sports: Season 2 makes the top 20 as well, which is a good result for Microsoft given that it is not only a platform exclusive, but only available on Kinect as well. The only other new releases for that calender week just about made the top 40, with Dragon Ball Z: Ultimate Tenkaichi in 23rd place and TinTin: The Secret of the Unicorn in 35th place.
As usual, you can click the name of the game for our review.
TW = This week
LW = Last Week
UKIE Games Charts©, compiled by GfK Chart-Track