Grand Theft Auto V Trailer – Check it out!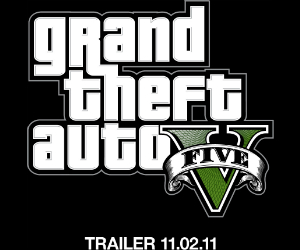 Rockstar will today finally reveal Grand Theft Auto V to the gaming world at 16:00 today, and the trailer will be available here at this very site as soon as it hits!
Below is both a countdown (and eventual trailer) for the new entry in the famously popular franchise. Its predecessor was a fine game, although in my opinion it didn't pull me in as much as previous titles. We're hoping the trailer will answer the following:
What will Rockstar do to freshen up the series?
Who will the protagonist be?
Where will the game be set?
Can I drive a tank everywhere and invade neighbouring cities like a lunatic?
Hopefully these questions (and more) will be answered soon – In the meantime why not discuss Grand Theft Auto V in our forums?
Grand Theft Auto 5 has no confirmed release date or platforms, but we suspect it will be released on Xbox 360 & PlayStation 3 sometime next year.