Legends Showcase Add-on Content Released For NBA 2K12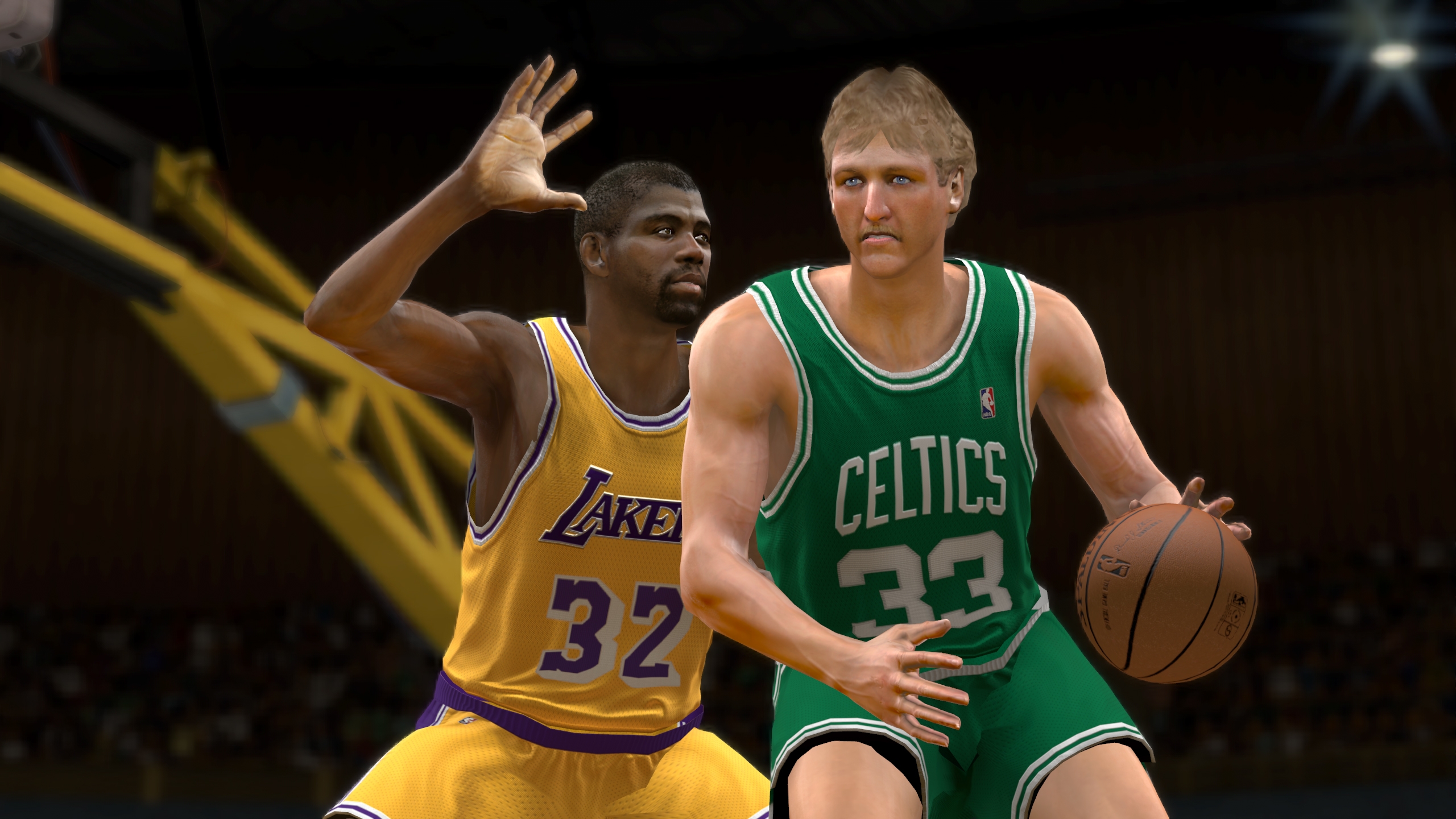 2K Sports announced today that Legends Showcase,the downloadable add-on content for NBA 2K12, is now available for £6.30 via PlayStation Network for 800 Microsoft Points via Xbox LIVE Marketplace.
"2K Sports is committed to supporting NBA 2K12 by providing fans with exciting and engaging downloadable content," said Greg Thomas, president of product development for 2K Sports.
"We're proud to present Legends Showcase as the first add-on package for the franchise. The new modes and legends will provide NBA fans with even more content to satisfy their professional basketball fix."
The new add-on employs mainly cell-shaded art style set in New York City's iconic Times Square. Legends Showcase allows gamers to select from around 300 of the NBA's all-time greatest players, including Michael Jordan, Larry Bird, Magic Johnson and Dr. J, and compete in authentic pick-up games from 1-on-1 up to 5-on-5.
Legends Showcase also features mini-games, such as 21 and H-O-R-S-E, along with other new features like the 2-on-2 Teammate Challenge and 3-on-3 Era Challenge.  Gamers can also unlock current NBA players to create unique match-ups between legends and current stars.  Finally, for the ultimate challenge, gamers can bring their My Player into the mix and battle the legends of the NBA.
Legends Showcase also includes Classic Quick Match, a new mode that allows gamers to play online with the NBA's Greatest teams in a regular simulation setting.
Click here for our review of NBA 2k12.