OnLive UK Growth "Beyond what we ever Imagined" says CEO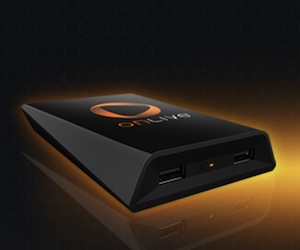 Since its UK launch back in September 2011, OnLive has reached a UK audience of 'millions', according to CEO Steve Pearlman. The streaming service, which launched in the UK at Eurogamer expo on September 22, allows users to stream their games online with very little trouble, depending on internet speeds.
While no concrete numbers were given, Pearlman told MCV that "the growth in the UK has been faster than when we launched in the US. It went beyond what we ever imagined. Overwhelmed is not even the word. The numbers in the UK are ten times what we projected."
It is understandable that Pearlman might not have expected the UK launch to have gone so well — there are plenty of places in the UK which won't have an internet connection fast enough to optimise the service. That said, even with an under-par connection, the service still runs and players can play free trials of games before buying them, so it still holds value in that respect.
We here at GodisaGeek have always seen great potential with OnLive, so it's nice to see Mr. Pearlman and his team getting good results this side of the pond. He also told MCV that worldwide users were in their 'tens of millions'. Again, no concrete figures, but hopefully we will get those soon. You can read our UK editor, Adam Cook's thoughts on OnLive and our executive editor, Calvin Robinson's look into OnLive's near future for more information about the service that got all of us at GodisaGeek to sit up and take notice.
You can pick up the MicroConsole from OnLive now for £69.99, or just download the application and play it right on your PC or Mac.
Thanks, MCV