Game of the Year 2011: Best Downloadable Game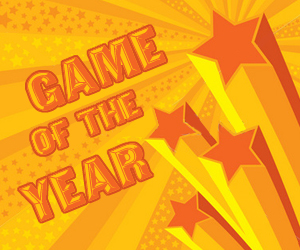 Kicking off the GodisaGeek Game of the Year Awards 2011, we're starting with Downloadable Game of the Year.
With the boom in iOS devices competing with the usual Xbox LIVE Arcade, PlayStation Network and Nintendo WiiWare/DSiWare, this category should prove more difficult than ever. Can the big boys maintain dominance?
As we run down each position, our writers will have their say on each title, telling you exactly why they think each game is so good.
We'd love to hear your thoughts and picks for this category too, so please leave comments at the end of the article. In reverse order then, let's get it on!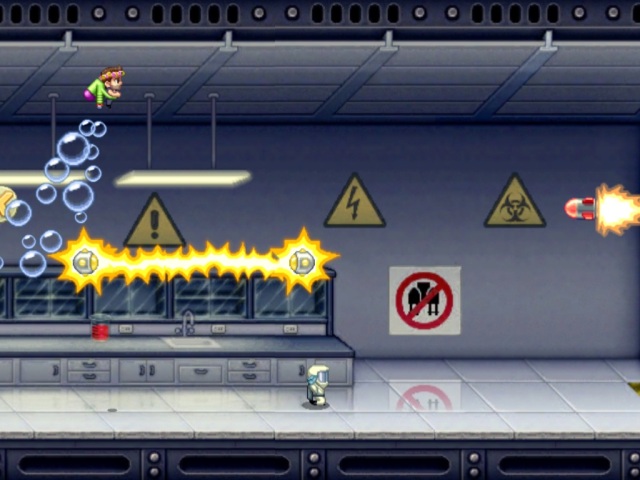 Tony Windebank: Jetpack Joyride is such a simple game yet the addiction factor is extraordinary! Every time you play you just have to get that extra metre further and complete the challenges that are set for you, challenges which range from easy to god damn hard! Coupled with the fact that there are loads of add-ons in the store to make the game more interesting, some great humour and top notch gameplay, this title is a must own.
Colm Ahern: I have sunk so many hours into Halfbrick's latest Barry Steakfries adventure. Just pure bliss. Simplicity and everything an iOS game should be. Perfect.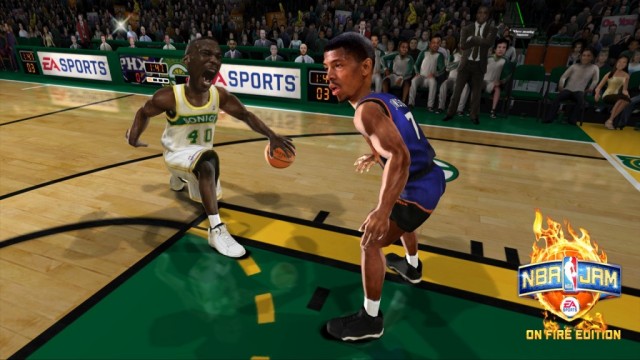 Sean Smith: Not only was this my favourite download of the year, it was also one of the best sports titles and most successful franchise reboots ever. Perfectly evoking the original arcade game whilst adding fresh new elements, it is also a multiplaying game par excellence.
Jason Hendricks: Pure unadulterated fun. Plenty of teams and classic players. Easy to pick up and go. Player likenesses are done well in caricature form. On top of all that it offers a season mode not present in its predecessor.
Mark Bridle: One of the underrated classics of the videogame genre, polished and rejuvenated as a downloadable title. Manages to prove the value of new technology at the same moment as it celebrates the achievements of the past. Wonderful.
Robin Parker: Few games that receive the High Definition makeover really deserve that treatment. Many of the games were highly successful upon their first release, or they were never a game that was really that great the first time around. However, with Beyond Good and Evil, the game was a diamond in the rough, a truly excellent title that suffered a lack of marketing at the time it came out and never achieved the success it should have.
The game combines many game genres such as stealth, racing, platforming and action-adventure, as well as integrating a very fun photography mechanic. Perhaps that is why the game suffered, it is hard to pigeon-hole. The different styles of play are all tied together neatly by great writing, that is both dramatic and humourous in equal measure. The stylised graphics have aged well and the HD improvements only make it more deserving than ever of your time.
Alex Wozniak: A sometimes overlooked classic, Beyond Good & Evil got the high-definition remake this year and proved it still has the gameplay to stand up to more modern titles. The story of Jade's struggle against the DomZ is as intriguing as when first released and this HD remake provides a great excuse for gamers to revisit, or discover for the first time, this little gem of gaming.
2: Bastion (Supergiant Games – XBLA, PC, OnLive)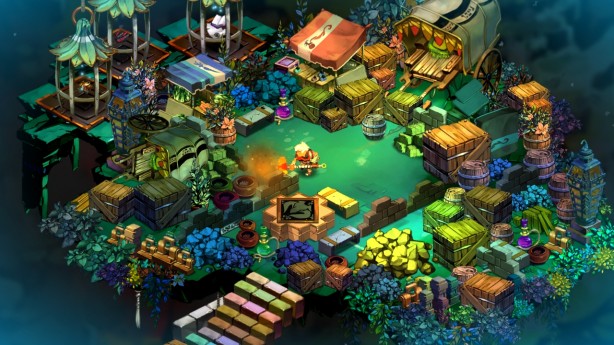 Mary Goodden: Bastion's central premise – that your every action is narrated – is deceptively simple but so well executed. By writing its own story based on your actions, Bastion really does make you feel as if you're rebuilding a world. The dreamy, picture-book visuals add to the effect.
Robin Parker: It's a hard thing nowadays to make a game that is truly original or different, but Bastion certainly manages to stand out as a breath of fresh air, when compared to other Xbox LIVE Arcade games. The unique visual style of this isometric RPG isn't the only thing that makes it eye-catching, its levels piece together and fall apart like a jigsaw puzzle, so that the game world is ever-changing and evolving.
The combat system is easy to pick up, yet develops into a deep and complex one, allowing for the player to strategise their plans of attack. The story is extremely compelling, although mysterious. The sound design is possibly the factor that stands out most though. The entire game is narrated by a laconic southern character, who comments on the action like it's an old western. This helps shape the character of the title and make it a very entertaining title.
Jason Hendricks: Bastion is a wonderful throwback to the days of good role playing games. Superb art direction and music fill this title with life. A hugely in depth game for the price.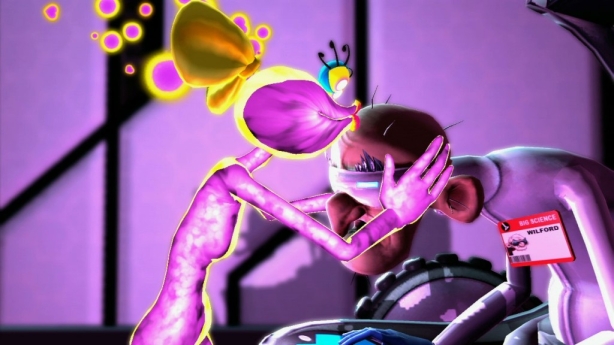 Tony Windebank: For me, this title is an absolute must own because of the genius and all round brilliance that it encapsulates. The gameplay is brilliant and extremely addictive, the humour is top quality and most importantly hilarious. Musically it is fantastic (thanks Chainsaw!). The level design is truly inspiring and always original and with a bucketload of extras to find, the fine guys and girls at Twisted Pixel had once again released a truly fantastic game and earns my seal of approval as downloadable game of the year.
Mary Goodden: Ms. 'Splosion Man's ill-advised humour couldn't overshadow what was otherwise a brilliant, fast-paced platformer. Those of us who were weaned on the likes of Donkey Kong found something we thought we'd lost in Ms. 'Splosion Man's candy-coloured world: exhilarating obstacle courses that can only be conquered by bloody knuckled, addictive repetition.
Colm Ahern: "All my single ladies, put your hands up!" After a while Ms. 'Splosion Man's constant referring of stereotypical "girly" songs gets a bit grating, but it's still a game that is an awful lot of fun with its 'sploding mechanic.
Adam Cook: I spent over 30 hours playing Ms. Splosion Man. A downloadable game. More than 30 hours. If that doesn't speak volumes to its quality, nothing can. I'm also fairly notorious for going to bed early, yet Ms. Splosion Man kept me up until one day became the next. Twisted Pixel absolutely understand how to do humour in a game, they also get how to do platforming and co-op. This is Twisted Pixel at their absolute best, assured and magnificent.
Keep coming back throughout the day and the week for more Game of the Year 2011 content.