Grand Theft Auto III Anniversary Edition Now Available on Multiple Mobile Devices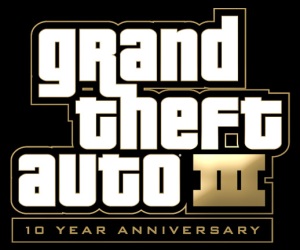 Oh Grand Theft Auto III, how we love you. Most people will have very fond memories of playing GTA III and now they'll have a chance to play it out all over again, as it has been released for mobile devices.
Costing £2.99 from the Apple App Store or Android Marketplace, Rockstar say that this version of the game offers the complete console experience of the original, but enhanced for touch screen devices, including a new interface that is customisable. It also has upgraded textures, a better resolution, better draw distance and a new mission replay feature.
In case that hasn't tempted you enough, we've got a variety of screenshots from different devices and a launch trailer to show you. It looks rather good, don't you think? But is the interface and control method any good? If you've played it, we'd love to hear from you in our forums about it.
[nggallery id=690]
The following handsets are supported:
Apple iOS Devices: iPad 1 & 2, iPhone 4 & 4S, iPod touch 4th Generation
Android Phones: HTC Rezound, LG Optimus 2x, Motorola Atrix 4G, Motorola Droid X2, Motorola Photon 4G, Samsung Galaxy R, T-Mobile G2x
Android Tablets: Acer Iconia, Asus Eee Pad Transformer, Dell Streak 7, LG Optimus Pad, Motorola Xoom, Samsung Galaxy Tab 8.9 and 10.1, Sony Tablet S, Toshiba Thrive
Grand Theft Auto III Anniversary Edition is available now on a variety of iOS and Android handsets, priced £2.99