Mortal Kombat Arcade Kollection now Available on PSN!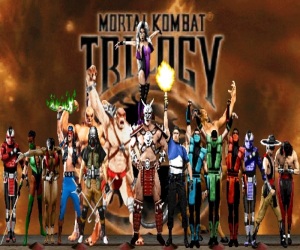 Good news for Mortal Kombat fans who own a PlayStation 3, as Mortal Kombat Arcade Kollection is now available to purchase on PlayStation Network. For a mere £6.29, players can experience the original trilogy in all it's gory and brutal glory! Developed by Other Ocean Interactive in conjunction with NetherRealm Studios and published by Warner Bros. Interactive Entertainment, the collection of Mortal Kombat, Mortal Kombat 2 and Ultimate Mortal Kombat 3 allows you to play in it's original arcade state, along with online play, leaderboards and trophies.
If you are still on the fence on whether or not to purchase these classic games and relive the Mortal Kombat experience in it's original state, then to help you decide a trailer has been released that shows of the collection, and also talks a little bit about the history and controversy that the original titles had when they were first released.
If you are interested, you can download Mortal Kombat Arcade Kollection on the PlayStation Network for the bargain price of £6.29 and save the Earthrealm from annihilation from the likes of Shao Kahn, Shang Tsung and many more. But in the Meantime, please enjoy the trailer and get ready to finish him!
Mortal Kombat Arcade Collection is now available to purchase in Europe on the PlayStation Network for £6.29.