Update Announced For PES 2012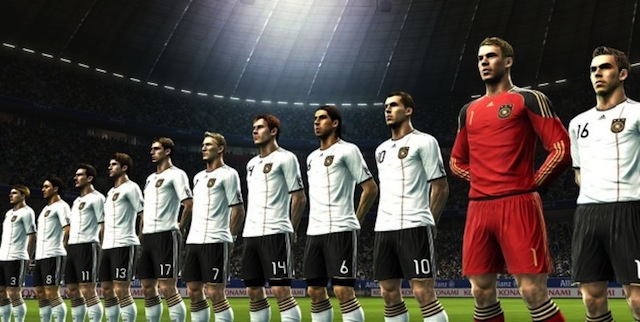 Konami has announced details of an update they are planning to apply for Pro Evo Soccer 2012 on the PlayStation3, Xbox 360 and Windows PC versions.
As a result of feedback from users this includes planned improvements to the performance of goalkeepers, this time stopping balls from long-distance shots.
It will also include the option to search for opponents based on their pass support settings, which will replace Friendly Match or Player Match (depending on version) in Quick Match mode. The Speed Star skill card will also be adjusted to improve realism.
User feedback led to Konami identifying some minor yet specific issues::
Issues with one or more players given a red card in a match, but 11 players available after loading formation
In the myPES application, the situation where a draw result is given after win/lose on the penalties
Occasionally meaningless numbers were appearing when accessing the Community menu from the Community Card list
Formation data in the Formation settings on the Game Plan screen can only be saved from player 1's controller
Game data can be saved/loaded for both sides if you exit the Data Management menu while your opponent is saving/loading the game data and then enter the Data Management menu again on the Game Plan screen
In addition, several recurring lag/freezing issues have been solved, including those on the Online, Become a Legend and Edition modes, and while selecting some Game Plan combinations.
Click here for our review of PES 2012.