Alienware M18x Review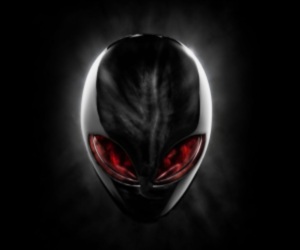 Model: M18x
Manufacturer: Alienware/Dell
Price: From £1500
Availability: Out Now
In July last year, we took at look at the Alienware M14x, having previously looked at plenty of other laptops. The M18x though, is the big brother, the daddy of laptops. With a price point to match, this is a serious piece of kit, but is it worth the hard earned coin?
AESTHETICS: As we've come to expect from the Alienware range of laptops, the M18x looks lovely. A sleek red top with the shining lights surrounding the keys and body of the device. Chunky speakers at the front and a nice big touchpad mouse to make use of, coupled with a whopping 18 inch 1920×1080 monitor, make no mistake about it, the M18x looks gorgeous and is very desirable.
Due to the 18 inch monitor though, the M18x is rather big and for a laptop it is extraordinarily heavy. So much so that it's almost difficult to call it a laptop. Sure, it's mobile, but it's not the kind of laptop you'll be carrying around with you for work purposes; this is a gaming laptop aimed at home use or perhaps the odd LAN party.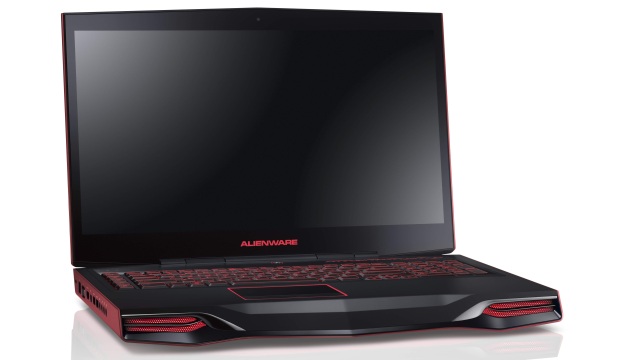 PERFORMANCE: As you'd expect from Alienware, the M18x is yet another powerhouse, taking on almost everything you can throw at it with glee. Whether it's a database intensive game like Football Manager 2012, or a graphical monster like Battlefield 3, plugged into mains power the M18x takes it in its stride.
Whilst it may not run perfectly with super-sampling on (though very few computers can handle it), The Witcher 2 (which you can try for yourself on our Play Now page) runs very well on the higher settings, which gives an indication of the power within the M18x.
When it comes to running the device on battery, it really depends on what kind of user you are. There are a multitude of power saving options for battery usage and you can even elongate the life of the charge by turning off the Alienware FX (the glowing keys, for example), but overall each full charge will last you between 90 and 120 minutes, which is pretty decent for a device that is this powerful. You could extend that life even longer by switching from the main graphics processors to the onboard, though obviously you'll lose the visual fidelity if playing a game – but then, why would you be playing a PC game on a laptop on battery power?
It goes without saying as well that audio and video editing is a breeze with the extra power an Alienware laptop gives you, whatever software you'll throw at it, the M18x will give you everything you need. Whilst the speakers aren't the most incredible out there on the market, they are very easy on the ears and, when used in conjunction with a pair of decent headphones, you've got a superb audio device, as well as a beautiful screen to play blu-rays or other high-definition content on. The M18x can make for an excellent all-round multimedia device, that's for sure.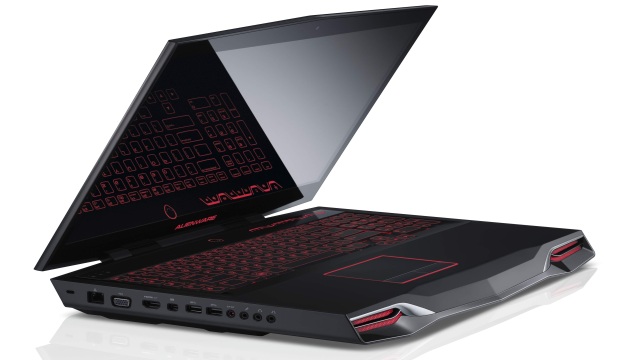 SPECIFICATIONS: The exact specifications of the M18x model we received are as follows:
Processor : Intel Core i7 Processor 2630QM (2.0Ghz, 6MB, 4C)
Display : 18.4in Widescreen Full High Definition (1920X1080) WLED LCD
Camera : Integrated 3.0 Mega Pixel HD Camera
Memory : 4096MB (2×2048) 1333MHz DDR3 Dual Channel
Hard Drive : 1TB (2x500GB) Momentus XT Solid State Hybrid Raid 0 "Stripe" (7,200rpm) Dual HDD
Optical Drive : Blu-Ray Disc (DVD+/-RW + BD-ROM) Drive
Battery : Primary 12-cell 97W/HR LI-ION
Graphics : Dual 2GB GDDR5 AMD Radeon HD 6970M CrossfireX
VERDICT: At this point if you are still on the fence about an Alienware gaming computer or laptop, you needn't be. Alienware are a name synonymous with power and quality. The M18x is no different and if there is one major fault with it, it is that it is just too heavy to be called a laptop. That said, as a gaming computer it's a beast and although it's a cliché, the old adage of "you get what you pay for" has never been more true.
The M18x is a true powerhouse, with aesthetics to match that could transform you from a console gamer to a PC gamer. It's hard to see where we go from here in terms of portable PC gaming, it really is.