Double Fine's Next Kinect Game out 1st February on XBLA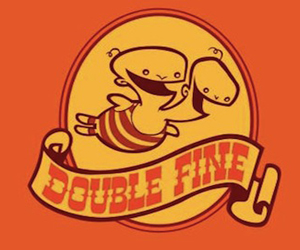 From the makers of last year's hidden gem Stacking, comes Double Fine Happy Action Theatre on Xbox LIVE Arcade on 1st February. The game, which will cost 800 Microsoft Points and is developed by Double Fine – which I'm sure you deciphered from the title – is a collection of 18 mini-games that are meant for all ages, from the very young to the very ol-…mature.
The Kinect sensor recognises your body and you instantly see yourself on telly – hey, always a thrill. Up to 6 players can play at any time and the in-game environments react to the movement of your body. You can play with hot lava, build ice caves or become Godzilla like monsters without any of the mess.
Similar to last year's Once Upon A Monster – which was also a Double Fine game – Tim Schafer and his team have built a game where you can't die, you can't fail, you can't lose. Double Fine are quickly becoming the go-to developer to create these family type games that everyone can really enjoy from the really young kid to the older, "more refined" gamer. The Pixar of video games if you will.
Double Fine Happy Action Theatre is set to release on 1st February for Xbox 360 via XBLA