The Godcast: Season 4 Episode 3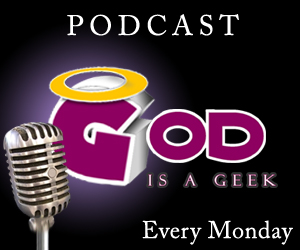 It's Monday again, which means it's time for The Godcast, where Martin once again joins the gang to talk news, reviews and achievements, without ever purposefully promoting other podcasts that he appears on.
Speaking of other podcasts, Adam does his best to create some kind of war between The Godcast and Saint & Greensie, with his attempts to match Colm's enthusiasm…and accent.
Running Order
News of the Week
Achievement of the Week
Please remember to rate us in iTunes too, as that makes us very happy indeed.
Subscribe to the GodisaGeek podcast via iTunes or Feedburner.