iOS & Android Break Records Whilst Angry Birds Goes from Strength to Strength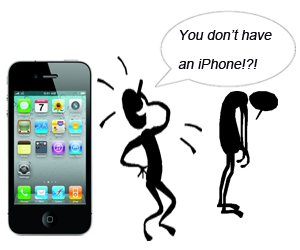 If you thought Angry Birds was some type of fad, you are sorely mistaken. On Christmas Day alone, the aggressive flock was downloaded over 6.5 million times. This includes all versions of the games; Angry Birds, Angry Birds: Rio and Angry Birds: Seasons, both free and paid. In total, it's an increase of 4.5 million over last year's 2 million downloads. The nest is ever growing…and that's where I stop with the puns.
Angry Birds creator Ville Heijari was ecstatic to say the least. "We're really excited to have such a massive number of new people get acquainted with Angry Birds over the holidays…We have exciting new releases lined up for 2012, and can't wait to introduce them to the public."
Mobile analytics firm, Flurry, have revealed that a total of 6.8 million Android and iOS devices were activated on Christmas Day. For those trying to count on their fingers, that's only 300,000 more than the number of Angry Birds downloads and 4 million more than last year's 2.8 million iOS and Android device activations. From Christmas Day to New Years Eve, 20 million iOS and Android devices were activated in total with 1.2 billion apps downloaded. I can only hope that some of those apps were Jetpack Joyride…I'm sure they were 'cause that game is brilliant!
But anyway…the surge in smartphones and tablets has been nothing short of incredible in the last 12 months alone as records show. Angry Birds is the marquee application for smartphone users and most definitely one of the first apps a "noob" will get. How can ya blame them? Maybe the pigs can I guess.
Source: GamesIndustry.biz