Love (and Aliens) in the Air on 14th February for Mass Effect 3 Demo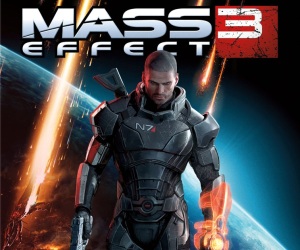 You may have to change your Valentine's Day plans. Forget the candle-lit dinner. Instead, get a takeaway and play the Mass Effect 3 demo that's coming to Xbox 360, PS3 and PC on the day of global love! The demo will include the opening piece of the game that has Commander Shepard and co. taking on the Reapers on Earth in the single player campaign.  The Mass Effect 3 demo on 360 will also show off the Kinect integration in the game that releases on 9th March.
Mass Effect honcho and Executive Producer, Casey Hudson has said, "We are excited to be able to give gamers an expansive demo that will put them right on the front lines of this all-out galactic war…The entire scale of the game is bigger than anything we've ever done. With its intense action, deep customization and raw emotional power, Mass Effect 3 will deliver a spectacular action RPG experience to fans of the series and newcomers alike."
Players will also get a taster of the co-op experience in Bioware's upcoming Sci-fi RPG shooter. Co-op will be open to everyone on 17th February, however if you've activated a Battlefield 3 online pass you will get to play that portion of the demo on 14th February. More opportunites for early access to the co-op will be announced over at the Mass Effect website soon.
A lot of gamers are foaming at the mouth to play any little bit of the third Mass Effect game and their dreams come true on Valentine's Day. Just remember, Miranda isn't real. She won't say thanks for those flowers you bought her.
Mass Effect 3 is set for release on 9th March for PC, Xbox 360 & PlayStation 3