OnLive Console-Class Gaming To Be Integrated Into All Google TV Devices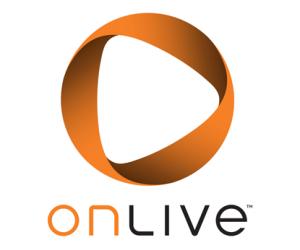 OnLive, Inc., the pioneer of instant-play videogames and instant-action cloud computing, announced today that Google will be integrating the OnLive cloud gaming service as a standard feature of the Google TV platform on all devices from all manufacturers.
The OnLive Viewer, enabling OnLive social features, will be available on all Google TV devices currently in the market and is compatible with standard Google TV remote controls as well as the OnLive Wireless Controller and standard USB game controllers.
Full OnLive gameplay is coming soon to all current and future Google TV devices, including TVs, Blu-ray players and Media Streamers, making Google TV the first integrated TV platform with console-class gameplay capability, and bringing OnLive capability to most major TV manufacturers.
OnLive instant on-demand gameplay of about 200 console-quality titles, including recent releases, such as Saint's Row: The Third and Assassin's Creed: Revelations, is being demonstrated on the VIZIO VAP430 Stream Player with OnLive's Wireless Controller in Las Vegas during the Consumer Electronics Show (CES) this week.
"OnLive integration into Google TV is a huge leap forward for videogames," said Steve Perlman, OnLive Founder and CEO. "Consumers have come to expect instant gratification with music, movies and video. Now, with OnLive, players in the US and soon in the UK can just as easily stream the highest-quality games to their Google TV devices for play instantly on demand, without discs or downloads."