PES 2012 is Available from OnLive Now, Play to Win Prizes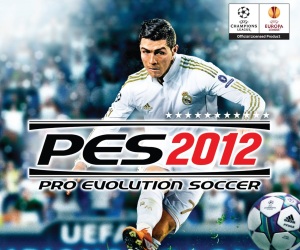 After its announcement earlier in the month, Konami's PES 2012 is now available to play on-demand from cloud gaming service, OnLive. In celebration of the release, OnLive has partnered with BT to offer gamers the opportunity to win a range of prizes for simply playing some PES, part of OnLive's BT-sponsored PES 2012 Kickoff Play to Win Giveaway.
Those who play for more than three hours between January 24 and 31 will be automatically entered into a draw to win a pair of box seats at Arsenal's Emirates Stadium in March, among other prizes (UK only). Not a bad prize for a casual kick about, that. You can play the OnLive demo for PES 2012 by simply clicking here.
Starting today, all players who play PES 2012 through OnLive before February 1 will also be entered into winning the following prizes:
Gamers who play for 3 or more hours before 11:59 P.M. GMT 31 January will be automatically entered to win one of two Grand Prizes, a pair of luxury box seat tickets to a top-tier match at the Emirates in March. Runners Up prizes include an Option 3 BT broadband line, with free broadband for 12 months (5 winners) and an OnLive Gaming Pack, including the winner's choice of an OnLive Game System or a recently released Universal OnLive Wireless Controller, Full PlayPass to any game (excluding pre-order promotions), OnLive beanie and PES t-shirt (3 winners).
Gamers who play the free demo or play for less than 3 hours before 11:59 P.M. GMT 31 January will be automatically entered to win one of 10 OnLive Gaming Packs, including a Universal OnLive Wireless Controller, a copy of PES 2012, an OnLive beanie and PES t-shirt.
Some of the great advantages of playing PES 2012 via OnLive will undoubtedly be the opportunity to easily create and upload Brag Clips of those moments of pure skill, as well as having tournaments in groups of friends that others can spectate on by checking out the OnLive Arena. Sounds like it could be great fun, and we are looking forward to giving it a try ourselves. Konami's own John Murphy was pretty happy about the release of PES 2012 to OnLive.
"We are delighted to be able to offer PES 2012 via the exciting OnLive format," said Murphy,"PES 2012 is a game best played against a rival, and OnLive will offer users a welcome taste of its incredible realism and stunning simulation elements, and will also provide them with a wealth of like-minded fans to try their luck against. It's great to see a competitive game such as PES 2012 debuting on such a socially minded format."
PES 2012 is available on-demand from OnLive now.