Alan Wake Gets A Collector's Edition On PC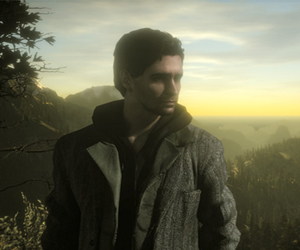 Everyone loves Collector's Editions, so it comes as no surprise that the PC version of Alan Wake will be getting an edition of it's very own, full of awesome extra features – But Standard Edition purchasers will also get some good stuff as well.The PC port's publisher, Nordic Games have revealed two seperate SKUs for the long awaited PC version of Alan Wake.
The Standard Edition will contain the game itself, both pieces of downloadable content from the Xbox 360 version (The Signal and The Writer), plus a 13-track CD soundtrack, six post cards, instruction manual, seven stickers and a double-sided poster.
For those left wanting more, the Collector's Edition contains everything in the Standard version; with the added bonus of a bonus disc containing the following:
The History Of Remedy
The Making Of Alan Wake
The Making Of A Thriller
Music videos by the Old Gods Of Asgard
Several trailers for Alan Wake
Storyboard/Concept Art as a movie clip.
There is also a 144-page book titled The Alan Wake files, a companion piece to the game, written by fictional author Clay Steward and detailing the mysterious events around Bright Falls.
Some of these bonuses were part of the Xbox 360 Alan Wake Special Edition, so it's good to see these bonuses offered to PC owners – The Soundtrack CD in particular is a real treat to the ears.
Both editions of Alan Wake will be available on PC on March 2nd, with the Standard Edition (first image below) retailing at £29.99 and the Collector's Edition (second image below) going for £34.99.