The Godcast: Season 4 Episode 8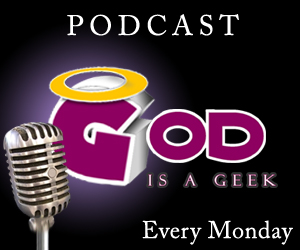 A rather unconventional introduction to the Godcast this week, as we find Adam, Calvin, Terry and Tony in fine moods, singing moods, if you will.
Back to the regular four this week then, with plenty of PlayStation Vita discussion, as well as all the normal features like news of the week and achievement of the week are the order of the day.
Running Order
News of the Week
Lumines Supernova
SSX Demo
Achievement of the Week
Please remember to rate us in iTunes too, as that makes us very happy indeed.
Subscribe to the GodisaGeek podcast via iTunes or Feedburner.