UK Charts: Mass Effect 3 Is Number One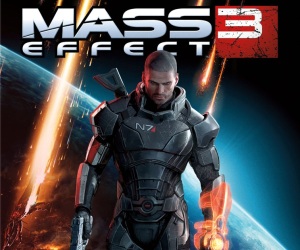 Last week saw the release of Mass Effect 3, Street Fighter X Tekken, Unit 13 and Asura's Wrath. Some big hitting publishers attempting to take that top spot.
As you'd expect, Mass Effect 3 dominates the chart, hitting the top spot with ease. SSX manages to retain the second spot (perhaps thanks to some heavy advertising) whilst Street Fighter X Tekken takes third place.
Unit 13 enters in 15th place, which isn't bad for a game that is only available on a platform that has just been released.
Click the name of the game to read our review of the title. We've finally taken a look at Zumba to see what all the fuss is about too! What do you think will be number one next week? Perhaps some FIFA Street? Let us know in the comments section below this article, it couldn't be easier, you can literally log in with your Twitter account!
TW = This Week
LW = Last Week
UKIE Games Charts©, compiled by GfK Chart-Track