A Week in Gaming: 20/02/2012 – 24/02/2012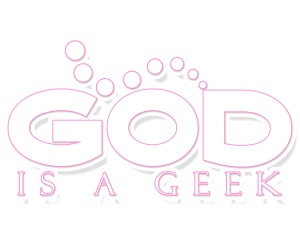 It's that time of the week again where I bring you the very best content that has appeared on GodisaGeek over the past few days. You would of thought that after last week's mammoth edition the team here had collapsed in an exhausted heap, but that couldn't be farther from the truth. It's been another stellar week here on GodisaGeek, so let's take a look at the best bits.
REVIEW
As ever we start off our journey with a look at some of the reviews that have been posted this week. I've got seven reviews for you to enjoy this week, but these seven do not represent the full crop of this week's reviews. To check some more excellent reviews, including those for Motorstorm RC and the PC version of Alan Wake, be sure to head to our review section.
The Darkness II
Robin performed his best Vito Corelone impression this week in order to review The Darkness II from developer Digital Extremes. Whilst Robin found that the "strength of the storyline and characters adds weight to an often lightweight genre", he lamented the length of the campaign, saying that "Had the game been a few hours longer" it would have been a "great example of how first-person shooters should be done".
You can find Robin's full review here, and you can also check out a look at 15 minutes of The Darkness II below.
Alan Wake's American Nightmate
Lee faced his scariest nightmares this week so he could review Alan Wake's American Nightmare, which is available on Xbox LIVE Arcade. He found it "hard not to be disappointed about the lazy Story mode", but found a positive in the game's combat, which is "greatly improved over the original".
Read Lee's full review here, or check out a trailer for the title below.
Kingdom's of Amalur: Reckoning
This week Rik delved into the world of fantasy, and returned with a review of action RPG Kingdom's of Amalur: Reckoning, from 38 Studios and Big Huge Games. Rik found the title to be a "game blatantly made for fans of the RPG genre", and whilst it won't define the genre, there's "more than enough to keep you returning to the wonderful game".
Read Rik's fantasy review right here.
Syndicate
Moving from the world of fantasy to the World of Tomorrow (said in the style of the cryogenics worker from Futurama), Ray was on hand this week to review Syndicate, a re-imagining of the Bullfrog classic. Ray believes that the developers have "created a game that is deserving of the Syndicate name", and whilst "there are some limitations in gameplay" Syndicate is still a title that "should be in any discerning gamer's 'Must-have' list of 2012".
You can read Ray's full review right here. In the meantime, check out a trailer for the game below.
Resident Evil: Revelations
It's a good thing that Martin isn't afraid of zombies, as this week he reviewed Resident Evil: Revelations for the Nintendo 3DS. He thought that all of the "aspects of the Resident Evil games that you've come to know and love are all here". Whilst things are "let down a little by the controls" they can improved through the use of the Circle Pad Pro, though Martin believes "you won't want to be seen in public with it attached to your shiny 3DS".
Find Martin's full review of Resident Evil: Revelations here, and check out a trailer for the game below.
Asura's Wrath
Sean was on hand this week to review Asura's Wrath, from developer CyberConnect2, this week. He thought that the game is a "very brave release in the West", and recommends it for "challenging the conceptions of what a game should be". Whilst it may not be everyone's cup of tea, he says that everyone should try it as "it is genuinely like nothing else you have ever played".
Read Sean's full review of Asura's Wrath here.
Mobile Monday
As ever, Martin was on hand this week to provide us with the best in iOS gaming.
This week's entries in Mobile Monday include: Hank Hazard, in which the "gameplay alone will keep many people entertained for the foreseeable future"; The Lighthouse HD, a game that "looks good and plays even better"; Fly With Me, which has "hugely entertaining" gameplay and is "extremely appealing to all ages"; and finally 1001 Ultimate Mahjong, which is "not a game that everyone is going to enjoy".
You can read Martin's full review of each title, as well as finding links to the App Store for each game, in this week's Mobile Monday.
NEWS
What would A Week in Gaming be without it's news? I can't think of an appropriate, yet comical, answer to that question so I'll just settle on that it wouldn't be A Week in Gaming. Perhaps I should stop waffling and just tell you what the biggest gaming news stories of the past week have been. As ever, click the title of each story to be taken to the full post.
Mass Effect 3 – Take Back The Earth
The Repears are coming! The Repears are coming! And by the looks of things they don't like Earth. So it's up to grizzly Commander Shephard to take back the Earth, in this new CGI trailer for Mass Effect 3.
Vita Gets Social and Sony Plans for a "Five to Ten Year" Lifespan
The PlayStation Vita may have only just launched, but that hasn't stopped Sony claiming that their new console could be around for quite a few years.
Spec Ops: The Line Arrives In June With FUBAR Preorder Bonuses

Spec Ops: The Line, the game that dropped off everyone's radar a while back (it certainly dropped of mine at least) now has a solid release date. Huzzah! Or should that be Hoo-rah?
Sony Reveal the Full List of Vita Games That Will Be Available on PSN
The PS Vita has one of the strongest launch line-ups in recent memory, as shown by this extensive list of PSN titles that are already available for the console.
Call of Duty: Modern Warfare 3 'Overwatch' Map Now Available
The barrage of content for Modern Warfare 3 continues with the release of this new map for premium Elite subscribers on the Xbox 360.
Street Fighter 25th Anniversary Plans Revealed
It may be hard to belive, but Street Fighter is 25 years old this year and to celebrate Capcom are planning a host of exciting events and goodies for fans.
Time To Shoot & Loot With Borderlands 2
Warning: This Borderlands 2 trailer contains a release date for the game, alongside a copious amount of the music genre known as 'dub-step'. It also has a kick-ass ninja in it. What more could you want? (Less dub-step please)
Sonic 4: Episode II Is Coming, Now With Added Tails
Yes, Sonic is coming back and this time he's going to be accompanied by this good friend Tails. Check the two of them in action in this trailer for the second episode of Sonic 4.
And that's it for this week's news! To stay up-to-date with all that's happening in the gaming world be sure to follow our Twitter or 'like' our Facebook page.
ARTICLES
This week I've got two interviews, a Geek in the Tubes, and a look at some OnLive football for you to enjoy.
Firstly, Mark got the chance to grill Oskari Hakkinen, Head of Franchise Development at Remedy, about the PC version of Alan Wake and Alan Wake's American Nightmare. Read the full interview here.
Martin got the chance to pop into the TARDIS (that's Time and Relative Dimension in Space for you non Dr. Who fans) and ask some important questions about the new browser-based Dr. Who MMORPG that's currently available. And by important questions I of course mean where do you keep your bottle of ketchup. Find Martin's full interview here.
Terry lept into the lofty heights of cloud gaming this week to take a look at how well PES 2012 performs on the OnLive gaming system. The results of his investigating are rather intriguing.
Finally, this week saw the return of Geek in the Tubes, a collection of some of the best gaming related videos on the web.
THE GODISAGEEK PODCAST NETWORK
The GodisaGeek Podcast Network just goes from strength to strength, with another three stellar episodes this week.
First up, there was episode 7 of the Godcast. The boys were joined by The Saint himself, Colm Ahern, this week as they discussed a romantic Valentine's day encounter between Terry and Ruk. Also, they chatted about some videogames.
Saint & Greensie returned this week with "Getting Down on One Knee", in which the lads have a chat about comedy games.
Finally, Ding! reached level 7 this week, and to celebrate the guys relived their MMO pasts, talking about the very first MMO's they ever played.
And that's your lot for this week's A Week in Gaming. I shall be back next week, so until then go play some games! Go on, play some!
Don't forget, if you want to add your thoughts about anything covered in this week's article then you can leave us a comment below, or you can Tweet us, write on our Facebook Wall, or post a message in our Forums.