PES 2012 and OnLive: A Match Made for Those With Fast Internet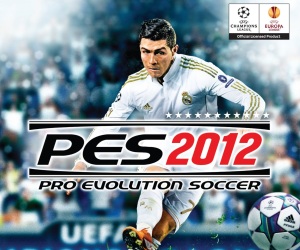 Esteemed football title PES 2012's January launch on the OnLive platform was a pretty big deal for the fledgling cloud gaming service. Having scored a solid nine out of ten in the GodisaGeek review, any worries about whether or not PES 2012 is a good game are pretty much put to bed. In order to make this work, the onus was, and is, very much on the OnLive team and, more importantly, your internet connection.
PES 2012 is a demanding title on consoles; requiring split second decisions from players, a solid frame rate and as little lag as possible, just how does such a demanding game fare on the OnLive platfom?
It begins very promisingly. Playing using the awesome Universal Wireless Controller, a fibre optic (wireless) internet connection and OnLive's desktop application for the Mac, the game launches as fast, if not faster, as it does on Xbox 360 and PlayStation 3 and you'll find yourself kicking off before you know it. As you get into a match, the basic controls perform very well; dribbling, passing and shooting are not a problem at all. As you move on to using more complex skills, you may notice a little bit of lag at points which does have a detrimental affect on performance, but not enough to warrant too much complaining. The hardest part about PES 2012 on OnLive is taking set-pieces. Getting the right amount of power on a free kick or corner seems to be more difficult than it is on the traditional console version of the game, and players will find themselves having to re-adjust to this.

In terms of graphics, PES 2012 looks fantastic on the 13″ MacBook Air we tested the title on…most of the time. As you may be aware, OnLive works by dropping the video quality rather than the actual gameplay during times when your internet speeds are slower than normal. By doing this, gameplay remains mostly uninterrupted, but PES 2012 can begin to look like a dodgy pirate stream of a Champions League game when internet speeds are slow. This is by no means the fault of OnLive itself, but it can be extremely annoying nonetheless. OnLive does recommend a wired connection for its service for best results, but wires are a thing of the past in GodisaGeek towers — we do have BT Infinity, after all.
When internet speeds are perfect, PES 2012 is a joy to play via OnLive, you can easily plough through a Champions League campaign in an evening, through whichever medium you prefer to launch OnLive from. Playing online works great, even if finding opponents can be a bit tricky at times. Creating Brag Clips of your favourite goals and then uploading them to Facebook is also a major draw, and so much fun.
Overall, PES 2012 is a fantastic addition to the ever-increasing OnLive catalogue of triple-A titles. There just seems to be a few niggling problems stopping us from changing permanently from the console version, and that mostly comes down to the fact that OnLive is ready for the world, but not all parts of the world seem to be ready for OnLive;  fast internet is absolutely paramount for this title. If you have a fibre optic internet connection, PES 2012 through OnLive is a fantastic option, and one we would recommend. Those of you who don't may want to try out the instant demo before making the jump.
PES 2012 is available now for OnLive, just click on the banner above and you'll be taken straight there.