BioShock Infinite: Heavy Hitters Part One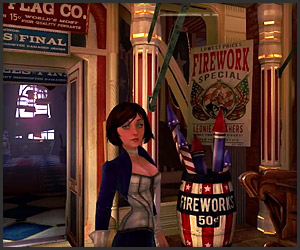 Back at E3 2011, the incredible feeling surrounding the BioShock Infinite videos release was palpable. It's certainly high on the most-wanted list for this year, and knowing this, Irrational Games have released the first in a series of videos called "Heavy Hitters".
In episode one, we get to see one of the enemies that are unique to BioShock Infinite, simply called the Motorized Patriot. The name probably speaks for itself, so sit back, relax and watch this video that shows off how incredible the title is looking.
Oh and yes, you can pick up his weapon!
As always, let us know your thoughts in the comments section below.
BioShock Infinite is set for a October 16th release on Xbox 360, PlayStation 3 and PC.