DICE Reveals Details of Next Three Battlefield 3 Expansion Packs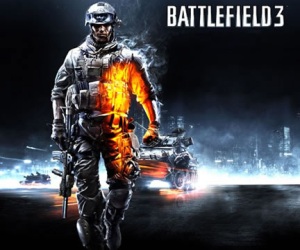 Dice have today lifted the lid on three upcoming expansion packs for its smash hit shooter Battlefield 3. The title, which has a whopping 12 million players, will get three sets of add-ons this year, adding new maps, game modes and weapons – the first of which, entitled Close Quarters, lands this June.
The idea behind the three releases is that each individual expansion pack will be themed, the first – Close Quarters, is infantry focused and introduces a new game mode, maps, weapons and assignments. The second – Armoured Kill, is vehicle focused and introduces, you guessed it, new drivable tanks, ATVs, mobile artillery and more, Battlefield 3: Armoured Kill also delivers huge battlefields for an all-out vehicle assault, including the biggest map in Battlefield history. So that'll be big, then. – Armoured Kill lands this in the autumn.
And finally there is Battlefield 3: End Game, DICE don't want to tell us about that one just yet. We can expect to get details on that one closer to release, but going by the title, it could well be the final job lot of Battlefield 3 inspired goodness.
Patrick Bach, Executive Producer, Battlefield 3 said, "Instead of delivering piecemeal map packs, we're giving players a completely new experience with every themed expansion pack to keep the action fresh. Our expansions are designed to excite our large and active fan base while attracting new recruits with gameplay that is dynamic and unpredictable every time."
The Battlefield 3 fun looks set to continue right through 2012, then. The above expansion packs follow on from the release of the Back to Karkland map pack that was released earlier in the year, if you play Battlefield 3 you would have known that, since you would have downloaded it in the form of a "patch" upon its release. Just think how massive your Battlefield 3 data pile will be when all the above are released, whether you want them or not. It'll be totally worth it, though.
Keep your browser pointed to GodisaGeek for more on these new additions to Battlefield 3 throughout the year.