The Godcast: Season 4 Episode 10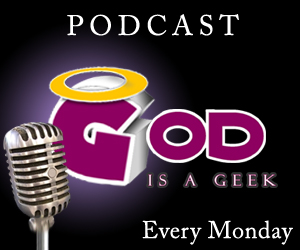 Calvin, Adam and Alex are back again to entertain you with gaming news and discussion galore. This week Lee Garbutt joins the crew and Terry returns.
Plenty to talk about this week, as GDC has been happening and a certain fruit based company has released information on their new tablet device. On top of that, Lee has experienced what amounts to a "fire sale" in Game and has picked up some superb bargains.
Running Order
News of the Week
Bayonetta
FIFA Street
Achievement of the Week
We're aware of a few technical issues with the sound this week. We've done everything we can to tidy this episode up, rest assured we'll endeavour to make sure it doesn't happen again.
Please remember to rate us in iTunes too, as that makes us very happy indeed.
Subscribe to the GodisaGeek podcast via iTunes or Feedburner.