Are You Ready for the End of the World? – Diablo III Coming on May 15th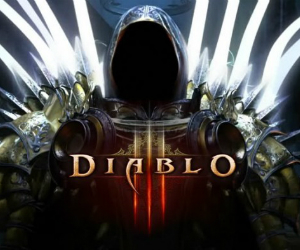 The end is upon us! The news that a lot of you have been waiting for has finally been revealed to the masses. Diablo III, the latest chapter in the hugely popular Diablo franchise from Blizzard, will be released on May 15th, 2012. Blizzard have already opened the gates for pre-orders so that those of you who want to guarantee that they can start playing as soon as possible can lay your money on the line as soon as possible.
"After many years of hard work by our development team and months of beta testing by hundreds of thousands of dedicated players around the world, we're now in the homestretch," said Mike Morhaime, CEO and cofounder of Blizzard Entertainment. "We look forward to putting the final polish on Diablo III over the next two months and delivering the ultimate action-RPG experience to gamers worldwide starting on May 15."
If you're one of the people who signed up for the World of Warcraft Annual Pass, don't forget that you'll be able to get Diablo III for free, just download it from your Battle.net account on the day of release and you'll be ready to go. What's that? You don't have a World of Warcraft Annual Pass? Well you better get on that pretty sharpish as Blizzard will be shutting down the promotion on May 1st. Hurry!
Diablo III will be available for Windows XP/Windows Vista/Windows 7 and Mac at a suggested retail price of £44.99 for both the retail version and the digital version. A special alabaster-white Collector's Edition, sold exclusively in retail stores at a suggested retail price of £69.99, will include the full game, a behind-the-scenes Blu-ray/DVD two-disc set, the Diablo III soundtrack CD, a 208-page Art of Diablo III book, and a 4 GB USB soulstone (including full versions of Diablo II and Diablo II: Lord of Destruction) and corresponding Diablo skull base, as well as exclusive in-game content for Diablo III, World of Warcraft, and StarCraft II: Wings of Liberty.