Risen 2: Dark Waters gets a release date.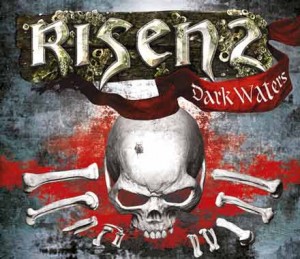 Argh matey! Growing up as a kid I watched a great cartoon called Pirates Of Dark Water. That show blended pirates and magic with excellent story telling and now fans of all three of those things can get their swashbuckling on with Risen 2: Dark Water. Coming ashore for PC on April 27, 2012 Risen 2:Dark Waters is a pirate themed RPG that is developed by Piranha Bites and published by Deep Silver who you may know from last years hit Dead Island.
Don't worry console kids, the game will also be released on XBOX 360 and PS3 on May 22nd in North America  and May 25th in Europe. In Risen 2: Dark Waters it is up to you to find an answers for the monstrous sea creatures that are interfering with ships and causing general disarray to the island inhabitants. Sounds like a tough task but luckily you have a few "Dirty Tricks" up your sleeve, literally that is what the new set of skills in this game are called.
These skills will allow you to confuse enemies as well as attack, also this time around players will be able to use firearms as they experience the pirate life. The original Risen was very well received on PC but not as much with the console versions due to it being a port.  To remedy this for Risen 2: Dark Waters all three versions of the game are being developed at the same time. If your a fan of pirates and pirate activities look for Risen 2: Dark Waters, it may make you feel like a jolly roger or jolly whatever your name may be.
Risen 2: Dark Waters will be available on April 27, 2012 for PC, on May 22, 2012 in North America and on May 25, 2012 in Europe.