New Vid Shows More of Bioshock Infinite's Terrifying-Looking Handyman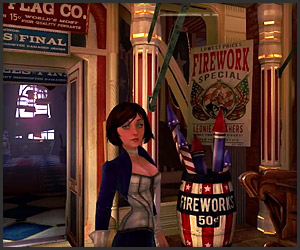 Words cannot describe how excited we all are at God Is A Geek about the forthcoming Bioshock Infinite, which blew us all away with the stunning E3 gameplay footage and continues to both enthrall and terrify us in equal measure.
Now, thanks to Irrational Games, we get to get another look at the arcane, long-limbed Handyman, and enemy within the game that promises to rank right up there with the Big Daddies and all manner of other splice-tastic nasties from the pant-soilingly tense franchise.
Enjoy!
Bioshock Infinite Is Released on 16th October 2012.