English Language Trailer for Ni No Kuni Surfaces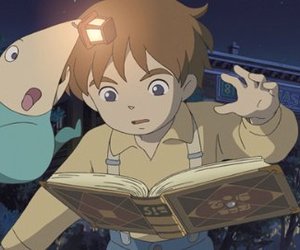 Namco Bandai and Level-5 will be collaborating with Studio Ghibli for the European and North American releases of their RPG Adventure Ni No Kuni – set for release in early 2013. We have already seen quite a lot of images and a few trailers for the game, but now we have been treated to the first time the game has been heard with English dubbing.
The voice track has been completely dubbed into English, and subtitles in French, German, Italian and Spanish have also been promised. Many fans of Japanese RPGs prefer to listen to the original cast voice recording, with Englsh subtitles – and this will also be an option. We quite like the English voiceover in the trailer however – particularly the deep Welsh accent of the sidekick character Shizuku.
See the beautiful trailer in action below and lsiten for yourself:
Ni No Kuni was supposed to be released in North America sometime in 2012 – but has now been pushed back to early 2013. – in line with the European release window. The Nintendo DS version was released in Japan in December 2010.