European PSN Users can Exclusively Buy Prototype 2 Online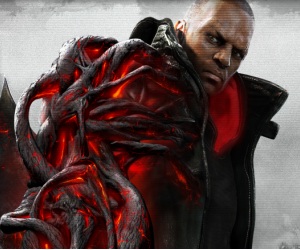 Over the last few weeks we have been treated to a lot of exciting trailers and the live-action advertising for Protoype 2 – but now the wait is over, as the game launches around the world today. Sony and Activision have however put together an opportunity where PlayStation Network users can purchase the full game online, and therefore not have to brave the rainy British Weather, or even leave the house to grab a copy of the brand new title.
The PlayStation 3 version of the game is available exclusively to PSN users in Europe, who can jump right into the action as Sgt. James Heller, and track down Alex Mercer – looking for revenge. The downloadable version of the game will also still include the RADNET features that will be available to all purchasers of the new boxed version.
The RADNET edition givies gamers 55 pieces of additional content for free, which includes in-game Events, Challenges, Dynamic Themes and Behind-the-Scenes videos, as well as bonus Mutations for the main story mode in Prototype 2. The suggested retail price for both the boxed version and the PSN download copy is £49.99. Gamers will no doubt be able to beat that price by buying the game in-store, but for a little extra money, Activision are giving gamers the option where they can pick up the game with the greatest of ease.
Check out some of the RADNET features in the video below:
Prototype 2 is set is out now for Xbox 360 and PlayStation 3.