Fable: The Journey Box Art Revealed by Lionhead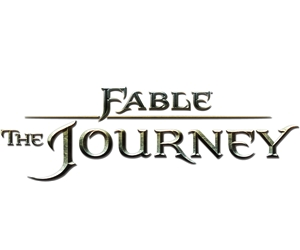 Today gamers get their first look at what to expect when they walk into their local game retailer to search for Fable: The Journey when it launches later this year.
The Kinect-exclusive title – that is a spin-off from the main Fable RPG world – will see gamers controlling their weapons and casting magic purely through motion control, using the Kinect sensor for Xbox 360.
We had some hands-on time with the game back in March – and you can read our preview impressions here, but for now we have been treated to the new artwork. The front cover shows us the protagonist for The Journey, who – in a departure for the series – is not a Hero from the same lineage as past playable characters.
In the image magic seems to be taking centre stage, and indeed a lot of the hype surrounding the game so far has been placed on the ability to cast spells and use magic, simply with the flick of a wrist, for example. Other playable actions will involve fighting with weapons and horse riding – with the horse in the new title being compared to the role that the dog has played in Fable II and III, with players levelling up their horse as they progress through the title. The Journey will definitely be a departure from the norm and fans of the series may be a little worried, but the Fable template was getting a little stale and something like this might be just the thing to shake it up a little. It has been confirmed that this Kinect style of game won't replace the core Fable franchise, but it will be interesting to explore Albion in a whole new way.
See the full image of the box art by clicking on the thumbnail below:
[nggallery id=840]
Fable: The Journey is due out in late 2012, exclusively for Kinect on Xbox 360. Fable Heroes, a cartoon-style hack and slash set in the Fable world for Xbox LIVE Arcade – wherein you can earn gold to use in Fable: The Journey – will be released on May 2nd.