God of War: Ascension Revealed for PlayStation 3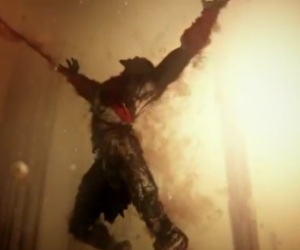 Last week, we posted up that Sony were teasing something very "God of War" looking, with a date of today. It appears Amazon have jumped the gun and revealed details early.
Posting not just the box art (though it isn't final) but a trailer too, it appears the cat is very much out of the bag.
You can even find more information on Facebook, here, which confirms some of the key art with an image (found below).
"Before he was a God, he was a man."
It has also been revealed on the official PlayStation blog that Todd Pappy (of Sony's Santa Monica Studios) is the game director. He doesn't reveal much information but teases at a live event soon:
I'm sure your mouth is watering for more, but unfortunately I have to leave you with that for now. Be sure to tune in to PlayStation.Blog and God of War: Ascension on Facebook on Monday, April 30th at 8am Pacific Time for a live streaming event that will give you a glimpse of what's in store for God of War: Ascension. I'll also be answering your questions about the game, so follow @PlayStation on Twitter and Tweet us your best questions by 3pm Pacific Time this Friday — be sure to include #godofwarascension in your Tweet so we can find it (we're expecting a lot of questions!) If we pick your question to ask during the show, we'll even send you a signed God of War: Ascension poster.
How do you feel about the next God of War game appearing to be a prequel? Let us know in the comments below.
[nggallery id=857]
God of War: Ascension is exclusive to PlayStation 3, no further details are known at present.