Heroes of Ruin Walkthrough Trailer Showcases Multiplayer Mayhem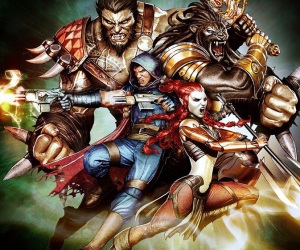 Loot hungry, dungeon crawling fans on the go are chomping at the bit for the upcoming  portable action/adventure RPG by Square Enix, Heroes of Ruin.
Perhaps a video walkthrough can help slake your thirst, as Tim Schwalk from n-Space teams up the Gunslinger and the Savage in order to traverse the cold and deadly Frost Reaches. In the video, Tim takes on all manners of vicious foes, ultimately defeating the giant ghoul, Ironfist. Enjoy!
Who among you will be picking up this drop in/drop out multiplayer romp on the Nintendo 3DS? Let us know in the comments below.
Heroes of Ruin is set for release in June, exclusively on Nintendo 3DS.