Kinect Star Wars App Available Now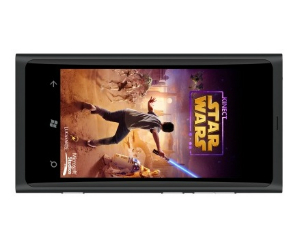 Microsoft have today released their new companion app for Kinect Star War.
The app aims to be the ultimate social media hub, combining and transforming Facebook and Twitter feeds into the classic crawl style of the iconic Star Wars opening title sequence. This single feature alone should be enough to have any self-respecting Star Wars fan heading to their app store of choice.
Not only does the app seamlessly combine Facebook and Twitter accounts into one place, fans will also be able to discover more about the full Kinect Star Wars game, and even purchase a copy direct from the app. If you're still undecided on whether Kinect Star Wars is right for you, check out our full review.
The app is available to download right now for iPhone, Android and Windows Phone 7.