A Week in Gaming: 09/04/2012 – 13/04/2012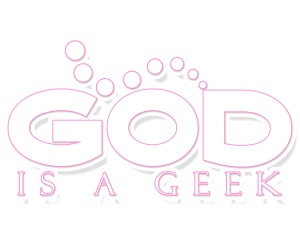 Hello and welcome to your weekly dose of everything GodisaGeek! A Week in Gaming cherry picks out the best of GodisaGeek's reviews, news, previews, and much more, and puts them all into one handy place – here!
Let's get started shall we?
REVIEWS
We begin proceedings with a selection of some videogame reviews from the GodisaGeek team. Of course, the reviews listed below are not all the reviews from this week. If you want more simply head on over to the Review Section, where you'll find plenty more to keep you going.
Skullgirls
Our first review comes from Adam, who took a look at the SEN and XBLA fighter Skullgirls. He found it to be a "refreshingly unique, superb fighting game with an exquisite soundtrack and genuinely stunning visuals", and concluded that fans of the genre would be "foolish to overlook such a well polished and creative fighting game".
Adam's full review can be found here, and you can check out a trailer for the title below.
Captain Morgane and the Golden Turtle
Sean sailed the seven seas this week, and during his adventures he found a review of Captain Morgane and the Golden Turtle. Despite having a "super plot, some lovely visuals, solid controls and another cracking script from one of the most commendable individuals working in the industry today", Sean felt that the game contains "hours of fairly boring point and click fare".
Read Sean's full review here, and check out our First Look of the game below.
Fez
Fez is a game that's been a long time coming, and Sean finally got a chance to review it this week. He wrote that Fez is a "wildly inventive original IP that delights and rewards you at every turn", and is a game which "demands to be played within an inch of its life".
You can read Sean's full review here, and have a gander at a trailer for the game below.
Tiger Woods PGA Tour 13
It's back to the green (that's a golfing term yes?) for Sean as he reviews the latest Tiger Woods game. With "mproved control methods, and stack of cool new modes", Sean found the game to be an "excellent golfing sim".
Sean's full review can be found here.
The Witcher 2: Assassins of Kings Enhanced Edition
Adam sharpened his blades in order to review The Witcher 2: Assassins of Kings Enchanced Edition on Xbox 360 this week. He wrote that one of the "best games of 2011 is now one of the best games of 2012", and called The Witcher 2 to be one of the "best Action RPGs released in years and a serious contender for Game of the Year 2012".
Adam's full review can be read here, and you can check out a video for it below. Also, if you want to try the game out in your browser head to our Play Now section where you'll find a demo of the game.
Mobile Monday
Just like the clock striking 12, Martin was on-hand on Monday to deliver the latest iOS reviews for you to enjoy.
This week's games included: Mobile Linebacker, "a fun game to play but most people will find it getting repetitive after a while"; Call of Cthulu: The Wasted Land, a game which is "well made and enjoyable to play"; Kiwi Brown, "an unashamedly crazy game, and one that has the decent gameplay to back up the concept"; and finally Rinth Island, a title that has "lots of good incentives to replay levels more than once".
You can find Martin's full review of each game, plus links to the App Store, in this week's Mobile Monday.
NEWS
It's time for the news! As ever, simply click on the headline of each story to be taken to the full post.
UK Charts: The Force is Strong in This One
EA's dominance over the UK charts was ended this week, as Kinect Star Wars took control of the number one position.
Rumour: Wii U Will Launch at $300
There's plenty of rumours flying around regarding the next generation of consoles. This latest one claims to have the launch price of the Wii U.
Joe Danger Coming to iOS
Prepare for some stuntman action, as Joe Danger is making it's way to iOS at some point in the future.
Lost Planet 3 Announced
Capcom surprised everyone this week by announcing that Lost Planet 3 will be hitting consoles and PC at some point in 2013.
Resident Evil 6 Release Date Moved Forward + New Multiplayer Details
As well as revealing Lost Planet 3, Capcom also announced that the release of Resident Evil 6 has been brought forward. Which of course means we can all shout 'braaains' that little bit earlier.
Massive Attack Producer Neil Davidge to Compose Halo 4 Score
343 Industries entry in the Halo franchise is gettina a new composer, in the shape of Massive Attack producer and co-writer Neil Davidge.
Skyrim to Get Kinect Support Update – Better Start Practicing Your Dragon Language!
Yes, you read that right. The Elder Scrolls V: Skyrim is getting Kinect support, meaning you can now scream 'Fus Do Rah!' at your TV and it will actually do something, rather than simply annoying your cat.
Ghost Recon Future Soldier Multiplayer Reveal Trailer

The latest Ghost Recon game is of course getting a multiplayer mode, and this trailer from Ubisoft tells you all about it.
And that's it for this week's news! To stay up-to-date with all that's happening in the gaming world be sure to follow our Twitter or 'like' our Facebook page.
ARTICLES
Just the two articles for you this week, but both of them are cracking (if I say so myself).
Firstly we have a First Look at Velocity, a PlayStation Mini title which can be played on PS3, PSP, and PS Vita.
Secondly, we have the latest entry from the GodisaGeek Vault. This week I take a look at my ten favourite videogame openings, including Grand Theft Auto III, World of Warcraft, and Command & Conquer: Red Alert 2.
THE GODISAGEEK PODCAST NETWORK
It just wouldn't be a normal week on GodisaGeek without some form of audio goodness, so it's a good thing we have a triple amount of fun from this week's podcasts.
Firstly, we have Season 4 Episode 14 of the Godcast. In this unbounded episode the boys have a chat about some of the bigger gaming stories, including the Mass Effect 3 ending DLC, and regale us with tales of their gaming exploits of the past week.
Next up is Saint & Greensie, with their episode titled "Moving House". Greensie sounds very different in this week's episode, most likely as a result of Saint Patrick's Day, but that doesn't stop him talking about co-operative games with Saint.
And last, but by no means least, is Ding! which reached level 14 today. On this installment of GodisaGeek's MMO podcast the boys discuss whether they prefer their MMO's to have a single server with fully instanced areas, or one's which have a multitude of servers from which you have to choose one.
That's all for this edition of A Week in Gaming. I'll be back next Friday, so until then live long and prosper!
Don't forget, if you want to add your thoughts about anything covered in this week's article then you can leave us a comment below, or you can Tweet us, or write on our Facebook Wall.