UK Charts – The Witcher 2 Enters at the Top Spot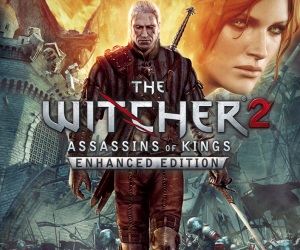 This week's UK Charts sees The Witcher 2 enter right at the top. It should be no surprise as it received almost universally high scoring reviews (our own review is here), but it's always nice to see a superb game break the – at times – monotony of the charts.
There's not much else to report really though, as The Witcher 2 is the only new release to hit the top 40, with Mario & Sonic at the Olympic Games staying strong inside the top 10, with other big hitters like FIFA Street and Kinect Star Wars. FIFA 12 stays in third place this week, but perhaps it'll jump up next week after the EURO 2012 DLC has been released? What do you think, let us know in the comments below.
As always, click the name of the game for our review!
TW = This Week, LW = Last Week
UKIE Games Charts©, compiled by GfK Chart-Track