UK Charts – FIFA Street Stays Strong at Number One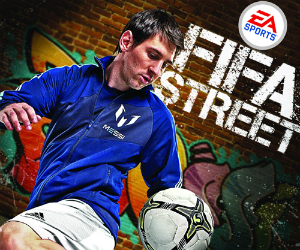 Time for some UK based charts discussion again, this week sees FIFA Street retain the top spot, holding off new releases like Naruto and Ridge Racer Unbounded.
Sadly, although Naruto has entered in 6th place, Ridge Racer Unbounded enters in 21st place, outside the top 20! Tiger Woods 2013 has done well – as expected – and Silent Hill HD Collection enters in 12th, above Silent Hill Downpour, which comes is 15th. Gears of War 3 also re-enters the charts, as does Batman: Arkham City and Final Fantasy XIII-2.
As always, you can click the name of the game to read our review of the title. But what do you think will chart next week? New releases are a little thin on the ground, but Kinect Star Wars and Devil May Cry HD Collection are both coming this week. Why not give us your thoughts on how the top 5 will look this time next week, in our comments section below this very post.
TW = This Week
LW = Last Week
UKIE Games Charts©, compiled by GfK Chart-Track