UK Charts – FIFA Street Back On Top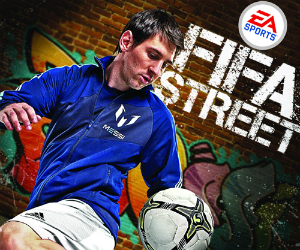 This week's UK Charts sees FIFA street back on top of the table, with four EA titles in the top five!
In fact, the top ten is made up of six EA releases in total, which must be very pleasing on the eye for them. Operation Raccoon City re-enters the top 20, as does WWE '12, while Kinect Star Wars drops to fourth place in its second week in the charts, which isn't too bad since it's a platform exclusive and requires Kinect, obviously.
New releases were a little thin on the ground this week, so there's not too many new entries, with only Pandora's Tower entering in 31st place. However, next week should see The Witcher 2: Assassins of Kings Enhanced Edition for Xbox 360 enter the charts, where do you think it will place? Let us know in the comments below.
As always, click the game name to read our review.
TW = This Week
LW = Last Week
UKIE Games Charts©, compiled by GfK Chart-Track