UK Charts: The Force is Strong in This One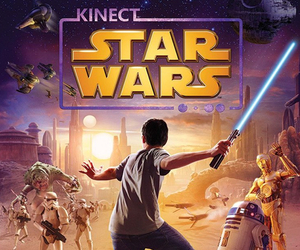 The house that George Lucas built just keeps on rolling and despite the stigma that many gamers hold against motion-controlled gaming – and Microsoft Kinect for Xbox 360 in particular – and the fact the game has had pretty mediocre reviews, Kinect Star Wars has managed to claim the top spot in the charts this week. It also has the distinction of being the first Kinect-only game to reach number one.
The Electronic Arts stranglehold on the chart has been overcome, but saying that, four EA games still sit within the top five of the chart and six within the top ten – with FIFA Street performing best this week.
The only new entries making the chart this week are the retro collection of the first three Devil may Cry games, and the re-entry into the chart for Street Fighter X Tekken. With the spring and summer months being typically sparse of new releases, – apart from a few obvious exceptions like Max Payne 3, for example – there may not be a whole lot of new titles to look out for making a dent in the charts over the next couple of months. We can only wait and see if the success of EA this year can carry on until the autumn, when silly season kicks in.
As always you can click the name of the game to read our review.
TW = This Week
LW = Last Week
UKIE Games Charts©, compiled by GfK Chart-Track