Microsoft Announce Special Edition Chrome Series Controllers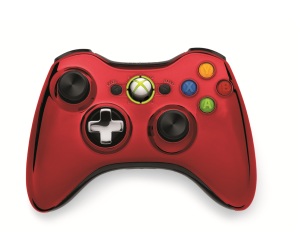 Peripheral fans rejoice! Major Nelson has revealed that a special edition chrome series of Xbox 360 controllers will be released in the USA this may.
Priced at $54.99 each (around about £35 or 40 Euros) the controllers will be released mid-may and will come in red, blue and silver and will also have the transforming D-Pad released previously.
We've no word on whether these will be released anywhere but the USA, but whilst we sit patiently waiting on news of a UK/EU release, enjoy some pictures of these new controllers. Controllers aren't region locked of course, just saying people, import friendly!
[nggallery id=836]