Server Rental Comes to Console Versions of Battlefield 3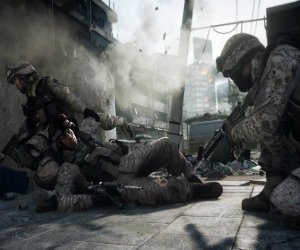 The latest patch for Battlefield 3 has been released, and it contains a major new addition for console players.
Players on both the Xbox 360 and PS3 will now be able to rent out servers for the ultimate customisable experience. With the tagline "Your Server, Your Rules" players will now be able to take full control of things like match rules, map selection and even who's allowed to play.
The patch also contains a mammoth list of fixes and tweaks, the full list can be viewed here.
Pricing for server renting is as follows:
1 day – £1.19/$1.89
7 days – £5.49/$8.71
30 days – £19.99/$31.73
90 days – £47.99/$76.18
Check out the video below to see some of the new server rental features.
What do you think of this new service, will you be paying to rent servers in Battlefield 3?
The new patch is available right now for Xbox 360, PS3 and PC.