More Details Emerge Regarding Battlefield 3's Rumoured Premium Service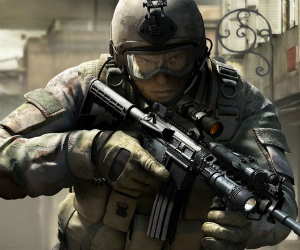 You may remember earlier this month we brought you news of an ELITE style subscription service coming to Battlefield 3, well today it appears new information has emerged detailing exactly what players can expect.
Coolshop lists the service as a one-time use code that will grant players access to all the upcoming Battlefield 3 map packs, including the already released Back to Karkland pack.
According to the site the service will include:
20 Maps
20 New Weapons
10+ New Vehicles
4+ New Game Modes
30+ Assignments
20+ Dog Tags
Back to Karkand
Close Quarters in June 2012
Armored Kill in Fall 2012
Aftermath in late 2012
End Game in Spring 2013
The obvious story here is the Aftermath map pack, which has not been announced by EA at this point in time. It appears to push the final DLC pack, End Game, back to 2013.
The site lists the service at £35 (or around $50), the same price as Call of Duty's ELITE service. So it seems EA are looking to go head-to-head with Activision again this year, but will fans be willing to pay for yet another subscription service?
Coolshop gives the pack a release date of June 29th 2012, obviously the service has yet to even be officially confirmed by EA or DICE, so take that with a pinch of salt.