Possible GTA V Vehicle List Found in Max Payne 3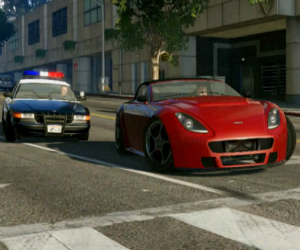 A possible vehicle list for Rockstar's upcoming game GTA V has been found on the Max Payne 3 disc.
This is not the first time information about an upcoming title has been found on a different game's disc, however this is arguably the most important. The list appears to show a number of classic GTA vehicles, leading to wide spread speculation that this is indeed the list for GTA V.
The information was first reported on the GTA Forums and NeoGAF, but no one can seem to work out why the list would be on the Max Payne 3 disc. Could this be planned by Rockstar as a kind of teaser?
With vehicles such as the bobsliegh it looks like we may be taking a trip to slopes in GTA V, which would fit nicely given the games California setting. Oddly there is only one plane listed, so it is possible this is not the complete lineup for the game.
Cars

apc
bobsleigh
benson
biff
bobcat
boxville
buccaneer
burrito
brzbus
casco
cadge
car_brzhatchplc
car_brzsedanplc
car_brzhatchjnk
car_brzsedanjnk
carga
cavalcade
cognoscenti
cs2000
chavos
dukes
dune
feroci
forklift
futo
furzen
fxt
gant
hauler
minivan
infernus
patriot
phantom
prairie
police
rancher
rhino
schafter
seinove
skimobile
taxi
vanpony
willard
winky
trash
railmu
flatty
snowplough

Boats

squalo
bassboy
chika
fisher
fishboat_a
fishboat_b
fishboat_c
fishboat_d,
marquis
reefer
tropic
gunboat
sabs_boat
small_gb2
dinghy
p_mi_botfsh
whaler
woody
woody2
sporto
tinny
tug
contbo
smug
edsboat

Helicopters

autogiro
bchopper
annihilator
bentham
maverick
hind
napalm
scamp
heli_vcpf
heli_tfe

Trains

cablecar
chairlift
subway_lo
subway_hi
train_carg
trainf_carg
trainr_carg
train_int
lighty

Bikes

enduro
jz125
z75
faggio2
spike


Planes

cuban800
What do you think, did Rockstar deliberately include the list in Max Payne 3 to stir up hype? What stands out most in the list above?
GTA V currently has no release date.