Skyrim Kinect Support Available Today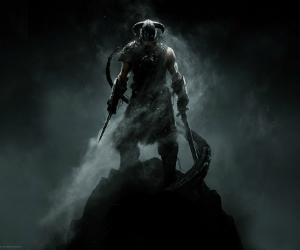 FUS RO DAH!…Since Skyrim came out last November, that now famous shout has become a massive internet meme among all the "kewl" internet kids. It was revealed a a couple of weeks ago that the fifth game in the Elder Scrolls series would include Kinect voice integration via an update for Xbox 360. So now all the kids can shout Fus Ro Dah, and so much more, at their televisions.
There are more than 200 voice commands that are recognised by the Kinect and you can find all of them right here. Among the voice commands available are dragon shouts, favourites menu and hotkey equipping, follower commands, menu navigation and much more to sink your dragon slaying gnashers in to.
This update is only open to the English speaking parts of the world so far, but there are French, Italian, German and Spanish updates all coming too. These are currently in the testing phase and will be released in due course. Le Fus Ro Dah?…There's probably a bit more to it than that.