E3 2012: Battlefield 3 Premium With Close Quarters Available Today Exclusively On PlayStation 3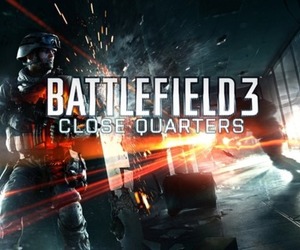 Some good news for Playstation 3 Battlefield 3 players, as Sony announced at their E3 conference that PS3 users will get exclusive early access to the  Close Quarters expansion, starting today!
Battlefield 3 Premium works much like the season pass seen on offer for other titles, it gives gamers the chance to pay up front for new content, maps, weapons and mission packs. Signing up to the BF3 premium service gives players early access to a lot of this new content, and in Close Quarters case, PS3 players can get their mitts on it a whole week before Xbox 360 and PC gamers, not a concept Sony fans are used to!
You can find details of all the Battlefield 3 map packs and game add ons below, as well as a BF3 Premium trailer hot from EA at E3.
Back to Karkand

Giving you four fan favorite maps from Battlefield 2 with enhanced destruction (Strike at Karkand, Sharqi Peninsula, Gulf of Oman, and Wake Island) and 10 new weapons, this expansion pack also offers new vehicles like the US VTOL fighter jet, new Assignments, Trophies, and dog tags

Close Quarters

Close Quarters brings the Battlefield indoors. The shift in environment means gameplay is fast and frantic, combining instant-action with the tactical squad play Battlefield has always been known for. Four new maps are included, and Close Quarters also adds what we're calling "HD Destruction" – meaning you can destroy just about everything in the game by firing your normal rifle bullets at them

Armored Kill

Coming September 2012
In September, it's all out vehicle warfare. Armored Kill includes four new maps (including the biggest Battlefield map ever) and a number of new vehicles including tank destroyers (a new tank class somewhere in-between Infantry Fighting Vehicles and Main Battle Tanks), mobile artillery, an ATV and an all-new gunship

Aftermath and End Game

Coming late 2012 and early 2013 respectively