E3 2012: Halo 4 Gameplay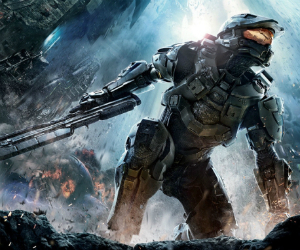 The crowning jewel of Microsoft's entire gaming empire, Halo, opened the press conference this morning at E3.
New studio, new story, new enemy, but is Halo 4 truly a new beginning for the Halo series? The E3 show started with a live-action video of the USNC Infinity crashing onto an unknown Forerunner planet. It was then demo took over as Master Chief watched the Infinity fly overhead, he was then off into the woods soon to meet the game's new enemy.
Halo 4 will center around the Forerunners and seems to be adopting the tagline "An Ancient Evil Awakens", and it doesn't take long for Chief to find himself up against this new threat.
The demo showed brand new Forerunner weapons and enemies, the graphics looked pretty good too and overall the showing went down well with the audience.
Later on in the conference Microsoft showed off how Xbox SmartGlass will be able to interact with Halo 4, allowing the player to accept game invites on their mobile device. 343i are expected to reveal more about Halo 4 during E3 as the week unfolds.
The E3 demo is available in full below.
[nggallery id=931]
Halo 4 is available November 6th exclusively on Xbox 360.