Max Payne Mobile Comes To Android This Thursday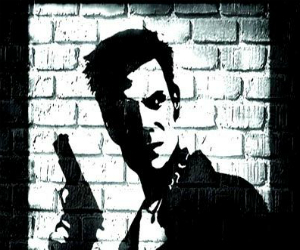 I'm sure you've all been anihilating enemies in Sao Paulo and beyond in Max Payne 3, and there's no denying it is a very enjoyable and gorgeous third person shooter. But, a long time ago, we had the original. When tech wasn't as advanced and things didn't look so smooth – and when we were first introduced to Bullet Time – we had Max Payne.
This Thursday, 14th June, a version of the original game called Max Payne Mobile will be available on a select number of Androud devices for £1.99. The graphics are in high definition, textures have been up-resed and it even has Social  Club connectivity and gamepad support for select USB controllers. The game is already available on iOS.
You can check out all the Android devices that will be able to play MPO below, as well as some screenshots for the game.
Supported Android Phones: Motorola Razr,  Razr Maxx, Motorola Atrix, Motorola Photon, Motorola Droid Bionic, HTC Rezound, HTC One X,  HTC One S,  HTC Evo 3D, HTC Sensation, HTC Droid Incredible 2,  Samsung Galaxy Nexus, Samsung Nexus S, Samsung Galaxy Note, Samsung S2, Samsung Galaxy R, Sony Xperia Play, Sony Xperia S, Sony Walkman Z Series Media Player
Supported Android Tablets: Acer Iconia, Asus Eee Pad Transformer, Asus Eee Pad Transformer Prime, Dell Streak 7, LG Optimus Pad, Medion Lifetab, Motorola Xoom, Samsung Galaxy Tab 8.9 / 10.1, Sony Tablet S, Sony Tablet P, Toshiba Thrive, HTC Flyer, HTC Jetstream
[nggallery id=938]