New NBA 2K13 Accolades Trailer Brings out the Stars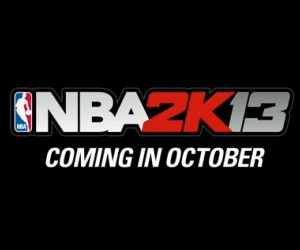 As the release date of October gets nearer and nearer, we can expect to be seeing a lot more of NBA 2K13. But what better way to explain how good it is than to have the NBA superstars talk about it.
While it may be normal to create hype for a game, the previous NBA title – 2K12 – was absolutely superb, as Sean can attest to thanks to his review.
This trailer though, shows Kobe Bryant, Blake Griffin and Derrick Rose talk about the game, safe to say, they love it.
So sit back and watch, all together now: "It's hot, hot, hot chocolate".
NBA 2K13 is set for an October release for Xbox 360, PlayStation 3 and PC.