Ni No Kuni Gets E3 Trailer and Confirmed Release Dates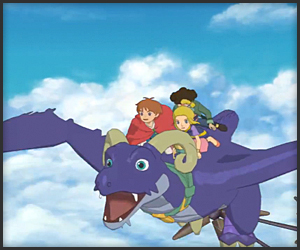 Namco Bandai have not only released their E3 2012 trailer for Ni No kuni: Wrath of The White Witch, but they have also announced the confirmed release dates for the game in both North America and Europe. The game, which is a collaboration between Level-5 (of Professor Layton fame) and Studio Ghibli (best known for Oscar-winning film Spirited Away), has been out in Japan since November 2011, but has been delayed in the west in order to be fully localised for text and speech.
The role-playing game is a PlayStation 3 exclusive title, and it had been revealed recently that unfortunately its release had been pushed back to 2013. But now publisher Namco Bandai has confirmed you won't have to wait long, as the game will hit retail in North America on January 23rd and in Europe on January 25th. Gamers will be able to join Oliver as he travels to another world in order to save his mother, and team up with several new friends to overcome the White Witch and her servant Shadar.
In time for E3, we also have another beautiful new trailer to feast our eyes upon, so check it out below:
Ni No Kuni will be out on PlayStation 3 on January 22nd in North America and January 25th in Europe. The Nintendo DS version was released in Japan in December 2010 – there are currently no plans to localise the DS version.